Lethbridge's Favorite Meal Prep Company

Providing fresh cooked meals across Western Canada

What is Nutrimeals and what services do we provide?
Nutrimeals is an Alberta based meal prep company that strives to deliver healthy, fresh, and delicious chef prepared meals directly to your door. Nutrimeals' vision is to create a space where healthy meals and convenience co-exist. We work hard to ensure every dish our chefs prepare are of high quality nutrition. Our meals are fully cooked and ready to eat, and only require a quick heat in the microwave. We also offer gluten free, dairy free, and vegan meal options to accommodate all dietary restrictions. In addition to our pre-made meal delivery service, we also offer a custom meal plan option. Our nutritionist will gather information about your overall fitness, diets, energy, and taste. With this data, we will come up with a personalized weekly meal plan that fits your specific wants and needs.
What Nutrimeals Has to Offer

Choose Your Own Meal Prep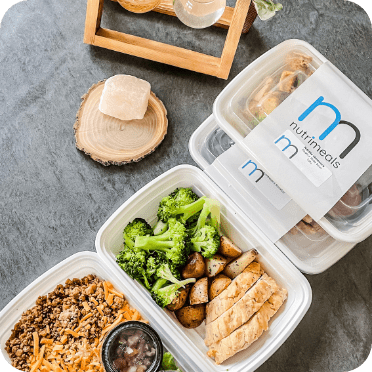 This option allows you to pick all your meals from our current menu and have them delivered as frequently as you choose (whenever you order). Our menu rotates monthly, therefore there is always something new to try. If your favourite meal is rotated off the menu, check back in a few months and it might make another appearance!                                                      
Meal Subscription Service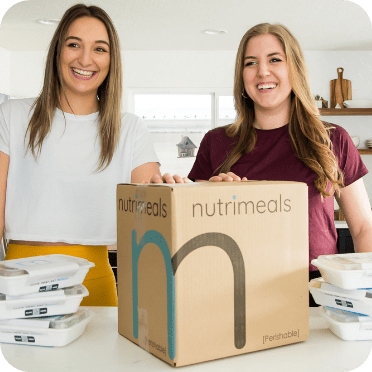 Your meal prepping routine is about to get a whole lot easier! With our new subscription box service, you no longer have to worry about going to the store and cooking or meal prepping in advance. Simply complete your profile and update your preferences, and leave it to us to plan out your meals. Don't like chicken? No worries! You also choose the frequency of your deliveries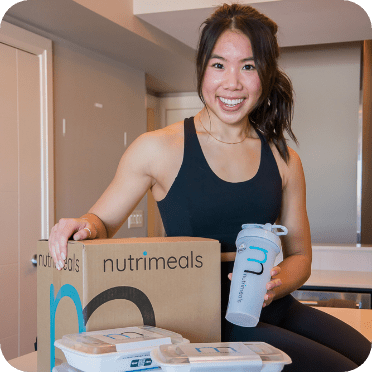 Whatever your personal goals may be, our team's dieticians are always here to guide you and answer any questions you may have. Simply fill book a consultation, meet with our dietician and let our team do the rest of the work! You choose your preferences, duration, and pricing plan, and we will create a meal pla to best fit your lifestyle and goals and delivery your meals
Why choose Nutrimeals for your Meal Prep needs?
Here at Nutrimeals, we do our best to ensure that we're providing our clients with various options in order to cater to their unique lifestyle and goals. Whether you're looking to pick and choose specific meals as often as you would like, have a subscription box delivered fresh every week, or have our dietician curate a custom meal plan for you, we have multiple menus!
Meals for Any Body Type or Lifestyle

We strive to provide a wide array of choices on our menu in order to cater to the needs of as many customers as possible. No matter what your weight or wellness goals may be, we hope to have some prepared meals that fit your needs. Our chefs do their best to cook with the most lean protein types, as well as all natural produce which we source locally when possible. We offer gluten free meals, vegan meals, and dairy free meals. Whether you're looking for a protein dense dish to help you build muscle, a lean dish to help you lose weight, or a low carb dish for a strong heart, we hope you'll consider our menu to help you maintain and improve your healthy eating habits. It is our goal to help you eat healthy and save time in your own kitchen! We understand that it can be difficult to constantly cook for your families and friends, which is when our delivery service can be a huge help.
---
Meal prep doesn't have to be boring, and you shouldn't have to eat the exact same meals over and over again. This is why we rotate our menu on a set schedule every 2-3 weeks! This helps us give other similar companies a run for their money. If one of your favourites is removed from the menu, check back in a few months and you might be surprised when it makes another appearance! We're always open to feedback and suggestions, so don't hesitate to let us know what foods you love to eat, and we will do our best to incorporate them into our future dishes. Our chefs and nutritionists work together to offer the best weekly menu that will help save you hours in the kitchen. Equal parts tasty and convenient.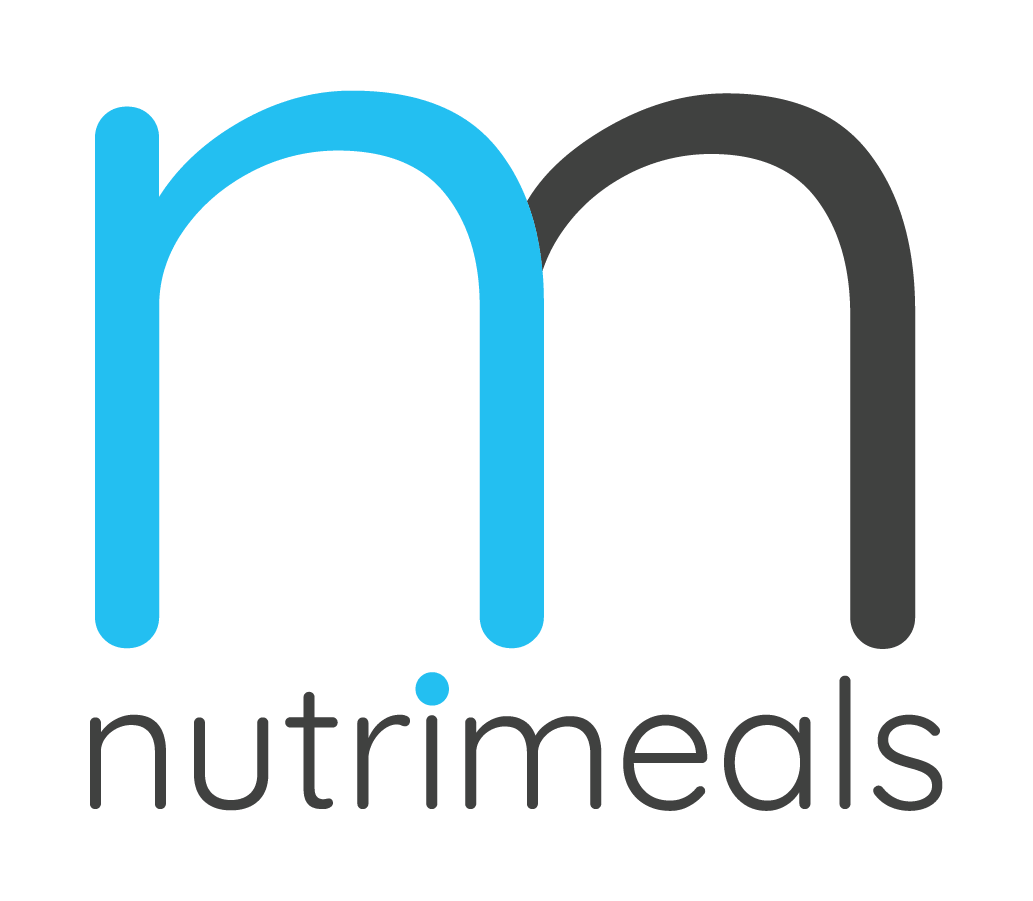 We deliver delicious and nutritious ready to eat meals to your door. We offer local delivery in Calgary Alberta and ship to many locations across Western Canada, such as Edmonton, Lethbridge, and Kelowna. In addition, we offer free delivery to our customers in Calgary and surrounding areas on orders of 8 meals or more. We want you to be able to enjoy fresh and delicious meals anywhere. The meals are shipped using the best-in-class insulated package and priority shipping methods to ensure that you're getting the freshest foods. We have catered to customers across Alberta, British Columbia, and Saskatchewan. You can choose your delivery day on our website. We will then provide you with a more precise time window of when you can expect to have your meals, 24 hours prior to your meals arriving.
---
Fresh, Healthy & Delicious Meal delivery

It is our goal at Nutrimeals to cook you healthy and nutritious foods, and deliver conveniently portioned meals directly to your door. Forget that weekly grocery shopping trip, or pulling some frozen meals our of the freezer. We take pride in offering quality food choices. Each dish is chef-prepared and equally as tasty, as it is rich in macro nutrients. All of our meals are balanced and between 400 & 600 calories, unless otherwise requested. The chefs in our kitchen make all the sauces for our meals in-house, with only the finest of ingredients such as fresh lime and garlic. Each healthy dish is cooked to perfection and includes balanced nutrition. We offer breakfast items, lunch dishes, and supper dishes. Our meals contain a vast array of fresh ingredients such as chicken, beef, tofu, a choice of various grains, salsa, sour cream, and various fresh vegetables.
Our team's goal is to help our customers enhance their healthy lifestyle, and make it as easy and as convenient as possible. Whether you're working long hours at the office, from home, or the job site we hope that our nutritious meal delivery service will help you feel great. We understand that life gets hectic at times, and it can be difficult to save time to cook healthy dishes for yourself or your family. This is where we hope our services can be the greatest gift to you. We hope that having your meals delivered can help by saving you that extra time and stress in the kitchen, and increase your energy in other areas of your life. With a simple heat in the kitchen microwave, your dish is ready to eat! Take a bite and enjoy! Our meals are a great fit for those who have such a busy schedule, and find it difficult to find free time to either cook a healthy dish in their kitchen or seek out healthy and tasty fast food options. We hope to see you running back for more after your first order!
The Calgary Nutrimeals team is comprised of young, motivated individuals all aspiring to make a difference in their community. Our team members all have a passion for health, wellness, and clean eating. Each individual member of our team provides their own unique service within our company environment. Our professional chef's take pride in providing the highest caliber food for all our loyal customers. We're dedicated to seeking out the best, most nutritious food products that will best fuel the body. Whether it's the lean meats, fresh and local produce, or house made sauces, our team is always committed to providing the best possible service for you.
Our Promise of Quality Nutrition

Healthy eating shouldn't come with compromise. We hope you enjoy every bite and are completely satisfied with your healthy meals. Once you try our meals that include natural and locally sourced ingredients, we believe that you will feel a sense of relief. We make sure our produce and meats are free from antibiotics or preservatives, and that our ingredients are all natural. The chefs in our kitchen work long hours to ensure that they are utilizing the highest quality ingredients and foods, and therefore are able to create the best menu for our customers to enjoy every bite emphasizing flavour, texture and overall satisfaction. We hope that from the first bite, you notice the time and effort that our team puts into our recipes. The team making your meals goes to great lengths to cater to your diet, no matter your fitness level, lifestyle, or body type. Know that we are always striving to make the healthiest dishes and be sure our clients are served the most optimal nutrition possible.
Sign Up For Our Newsletter
Receive exclusive offers and new product updates