The perfect meal plan has finally arrived.
Welcome to Nutrimeals dietician supported meal plan service. This service is great for you if you are looking for a fully assisted meal plan built by a certified dietician, plus ready to eat meals delivered weekly. Nutrimeals believes that healthy meals and convenience can co-exist, and you should not have to sacrifice flavour to meet your wellness goals. In this program you will work with our dietician to learn more about nutrition and what you need in order to reach your goals.
Meal plan, healthy meals, & more!
Meet with our dietician virtually one-on-one to discover how Nutrimeals can help you. Unlock the barriers that are holding you back, and create a plan that will help you be successful with your journey to becoming a better you!
---
You will receive a 4 week plan with meals provided by Nutrimeals! Our team will create a calendar that clearly outlines which meals to eat on each day so that you can simply grab and go!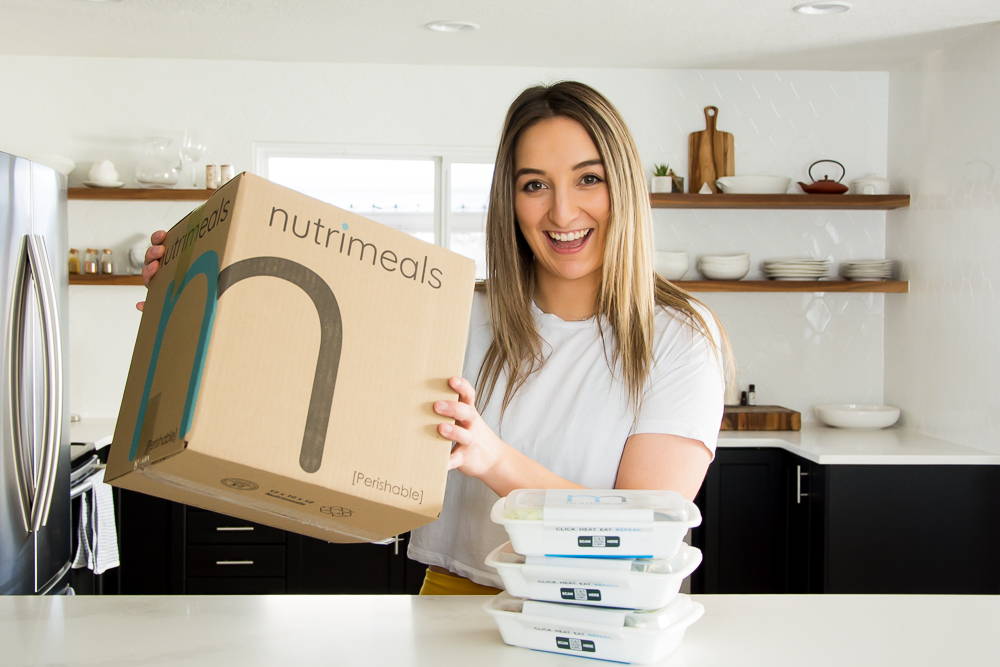 In addition to your meal plan, you will also be provided with our recomended daily macro nutrient breakdown.
---
Snack ideas to fit in your plan
Feeling peckish? No problem. We provide you with creative snack ideas to keep you fueled throughout the day, while staying on-top of your meal plan!
You'll receive a weekly check-in from your assigned dietitian. They would like to be provided with updates on the previous week, and advise on the following weeks!
---
Plan out your month with attainable goals to keep you on track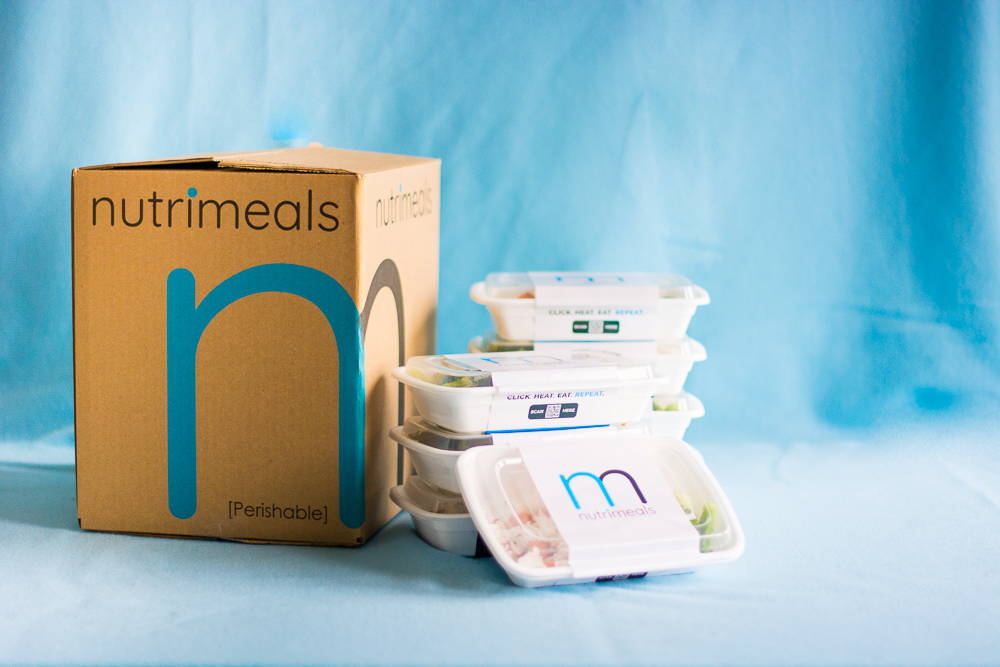 Shelby Kennedy-Goncalves, MAN, RD
Shelby is our in house registered dietician at Nutrimeals! She is a passionate foodie with a love for health and fitness. Her vision is to make a healthy lifestyle more accessible for all, and the perfect place to start is with what you consume on a day to day basis. She recently graduated with her Masters in Applied Nutrition from the University of Guelph. With more than 6 years of nutrition experience, Shelby enjoys working with clients to help them along their health and wellness journey. With Nutrimeals dietician supported meal plan, you will work directly with Shelby to discover where you need help, and create a plan on how you can safely and effectively reach your goals.
All of the dishes you see on our menu are approved by Shelby! With her knowledge and expertise, we are able to service you with nutritionally balanced meals that will leave you feeling unstoppable.  
Meal Options and Pricing Guide

10 meals / week with 1 delivery day. Your choice of breakfast and lunch, or lunch and dinner meals. Get 2 meals a day for 5 days a week with this starter package.
$152/week +gst*
15 meals / week with 1 delivery day. This package includes breakfast, lunch and dinner for 5 days of the week
$220/week +gst*
21 meals / week with 2 delivery days. This package includes breakfast, lunch and dinner for 7 days of the week.
$308/week +gst*
*Consultation sold separately
**Two delivery days required.
A glimpse into the nutrition guide